SYNDICATE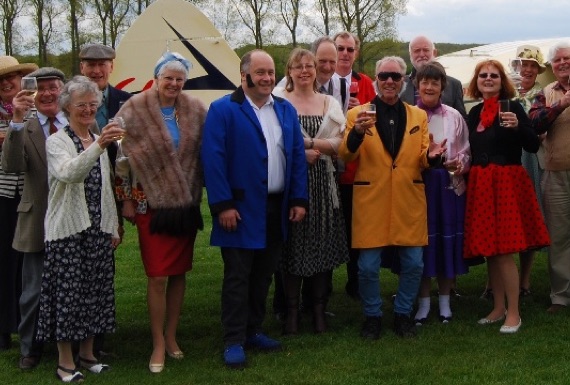 The VA group was launched in September 1993. Only one of the original members is still with the group – but in the beginning the original members took G-BUVA all over France, and one of them still holds the record for the highest timer on the plane, having over 1000 hours on it.
The present group has 8 members aged between 40 and 70! We have a member who started flying at 17 through an RAF Flying scholarship and learned on Tiger Moths. He then flew professionally for 40 years until he was 60, then he retired and these days flies G-BUVA for sheer enjoyment. Another member is a Chiropractor with a love of flying he started in micro-lites and has not looked back since. Aswell as his interest in G-BUVA he also flies a Robin and Cessna out of other airfields.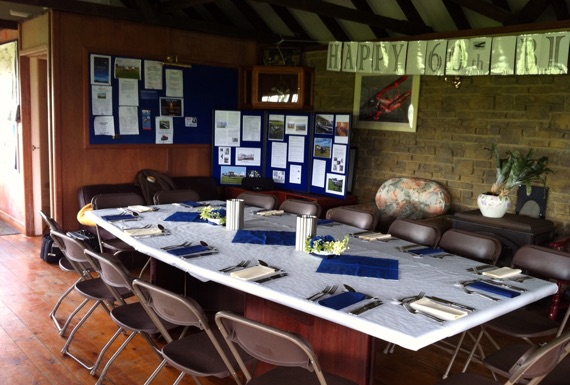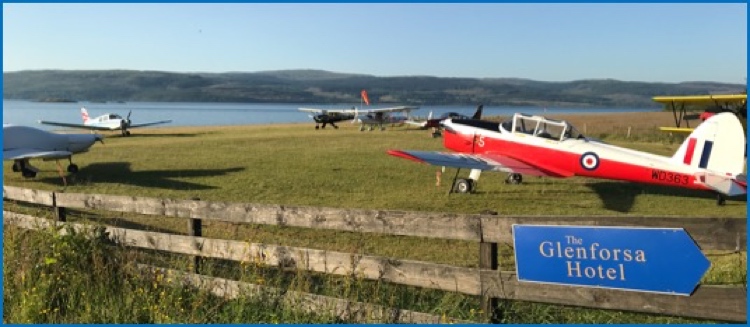 At the end of June 2018 Dacre and Chris departed Oaksey Park and headed north via the Manchester Low Level corridor to Glenforsa on the Isle of Mull. The weather was perfect, and stayed that way for the whole trip, a trip that had been in the planning for months. Waiting for a weather window that would be long enough for the trip. Now we were on our way!
The highlights of the trip were East Kirkby and Old Warden, both places are a must to get there and take in the Air Museums. We were lucky to have BUVA photographed with " Just Jane", the Lancaster Bomber at East Kirkby as a backdrop, beat that!